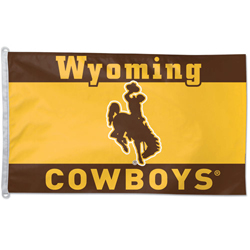 Wow. When I started this blog 3 weeks ago I knew it was going to be a task trying to get all the information I need to run it regularly. Its fair to say its probably the wrong time to start a blog of this nature, with the Basketball season over and the Football season still so far away. Although there are some scrimmages to read about. Even through these dead months of April and May I've decided that its still worth adding to the blog and seeing what sort of stuff I can get out.
I must admit most of my time these past few weeks has been taken up by looking at the upcoming NFL draft and seeing what my team (the Chiefs) are likely to do in each round. I've taken part in a few mock drafts. One over on the NFLUK forum (http://forum.nfluk.com/showthread.php?t=96019) Here I was picking for the Chiefs. Each team had a different person representing them and it was a full 7 rounds. The link contains the picks for all. I also took part in my first ever podcast that is produced over here. In this I had 5 teams to draft for (Kansas City, Arizona, St Louis, Carolina and Denver) and there were 6 of us altogether taking it in turns to pick. The podcast can be found to download at http://v2journal.com/19/post/2013/04/live-mock-draft-press-coverage-on-v2-podcast-special.html although I must admit the sound quality is quite poor and I have realized that I need to slow down when I speak on things like this in the future.
Anyway, that's it for my shameless plug. Back on topic I have this week started to talk to Jeremy Mauss of Mountain West Connection. He's shown an interest in the blog and I'm also trying to get him to start a similar project to mine covering the English Soccer league. I want to thank Jeremy for supporting me. I hope to get an interview for the blog from him in the near future.
As I say, the NFL draft in just around the corner, and although it is unlikely that the Pokes are going to have anyone drafted I've decided to look at those that are draft eligible and see how they project at having a chance at the next level.
The player with the best chance at hearing his name called at Radio City Hall is probably Mike Purcell at Defensive Tackle. Purcell was selected in the 1st team All-Mountain West Conference in 2012. It was the first timein his career at Wyoming that he was chosen. NFL draft scout tells us ''He ended the season with 83 total tackles, 8.0 tackles for loss, two forced fumbles, one fumble recovery, one pass breakup and one blocked kick from his defensive tackle position. Purcell was amazingly consistent throughout the season, recording five or more tackles in 11 of 12 games. His season high tackle game in conference play came against New Mexico, with 11 tackles.'' He is being projected as a 7th round pick in most places and is ranked at #21 out of all the Defensive Tackle prospects.
Another player with a chance is Nick Carlson at Center. I actually chose Carlson myself in the mock draft I took part in on twitter for the Texans. I took him in the 7th round there and there is a slight possibility he could go there this weekend. Carlson was 1 of 4 captains for the Pokes in 2012 and he is ranked as the 17th best center in the draft. With Carlson at center the Pokes offense allowed the fewest turnovers in the whole Mountain West.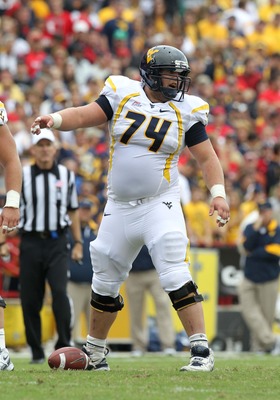 At Free Safety Luke Anderson is also ranked as the 17th best player at his position. Anderson has been training down in Texas prior to the draft and has drawn rave reviews from onlookers. He ran a 4.24 40 at the regional combine in Houston and teams are said to be interested in him because of his cover skills as well as his speed.
The other 4 players entering the draft are Korey Diede-Jones at OLB, Chris McNeill at Wide Receiver, Luke Ruff at Strong Safety and Kyle Magnuson at Offensive tackle. Its probable that each won't be drafted come the weekend but there is every chance they get a chance at a mini camp as an undrafted free agent. You never know where you may catch on and there is still a chance for each to turn pro given the right circumstances.
Next time I am going to look at the spring scrimmages so far and see if they have taught us anything about the upcoming season. I'm hoping that I'm able to update the blog at least once a week going forward and I'm sure it will get easier as the season approaches and the practices hot up.
In another bit of news I have emailed the Media Relations Department at Wyoming Athletics and I'm hoping with a bit of luck I'll be able to get some player interviews for the blog. Something a bit different so I and the readers can both get to learn a little about our players and how they see the season turning out as we move forward. Fingers crossed for that one! Thanks for reading and please keep with it. I know its pretty slim pickings right now but in the coming months there will be much more to talk about.
If you don't already, follow me on twitter @MCGooding so I can get to know you all and you can help me get up to speed with everything Pokes.