MALCOM FLOYD - WIDE RECIEVER, SAN DIEGO CHARGERS
Undrafted out of College. Has a brother named Malcolm that played for the Oilers/Titans and Rams.
Floyd is now in his fifth year in the NFL all spent in San Diego. Last season Floyd had his most productive season hauling in 27 catches for 465 yards and 4 touchdowns.
This season he has 9 catches for 187 yards. He caught his first touchdown of the season this weekend against the Kansas City Chiefs. The Chargers have a great offense and it is tough get targets when you weapons like Vincent Jackson, Antonio Gates and LaDainian Tomlinson. Floyd is challenging Chris Chambers for the #2 WR spot.
ADAM GOLDBERG - GUARD/TACKLE, ST LOUIS RAMS
Went undrafted out college.
Goldberg started in the NFL in 2004 with Minnesota Vikings after being signed as a free agent. After two years in the Land of 10,000 Lakes he left for the Show Me State and joined the Rams. Goldberg appeared in all 16 games for the Rams last year and started six of those. He has appeared in only game this year after signing a 2 year $1.8 million deal in March.
JOHN WENDLING - SAFETY, BUFFALO BILLS
Drafted by the Buffalo Bills in the Sixth round of the 2007 Draft.
Has spent most of his time playing special teams for the Bills. Had 10 solo tackles a rookie. Last year he appeared in all 16 games for the Bills. This season Wendling has appeared in all seven games for the Bills and has five tackles (one solo).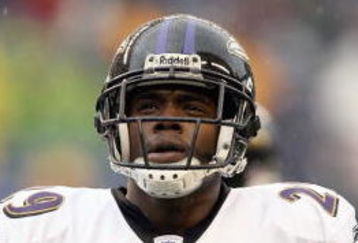 DERRICK MARTIN - SAFETY, GREEN BAY PACKERS
Drafted by the Baltimore Ravens in the Sixth Round of the 2006 draft.
Spent his first three years in the league with the Ravens before being traded this offseason to the Packers. His best year was 2007 which included 2 interceptions, 32 tackles, 1 FR and 7 PDs. Missed most of 2008 with a shoulder injury. Has four tackles so far this year.