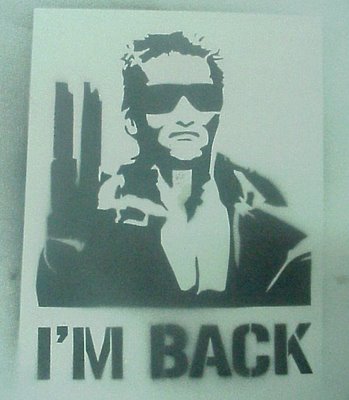 I'm sure many folks wondered what happened to this blog back in March when I stopped posting all of a sudden. Well family duties called as our first child was born. Things have been pretty crazy the last few months I now have a 4.5 month old daughter that is lots of fun and still kept my passion for the Wyoming Cowboys.
When I first started my blog my main goal was bring up to a level where I had solid readership and join
SBNation
the webs premier sports blog portal. Well my dream is coming true and I am in the midst of restarting Cowboy Altitude and launching it as part of the SBNation network.
A big shout out goes to Jeremy of
Mountain West Connection
who let me cover the Cowboys on his site and helped me become part of the SBNation family.
This blog has always been a one man show before but the Cowboys deserve as much coverage as they can get. As part of this relaunch I'm looking to add two or three other writers to the fold. If you have a passion for Wyoming and an interest in blogging let me know. If you're interested just send me a quick email. My contact information is in the right hand toolbar.