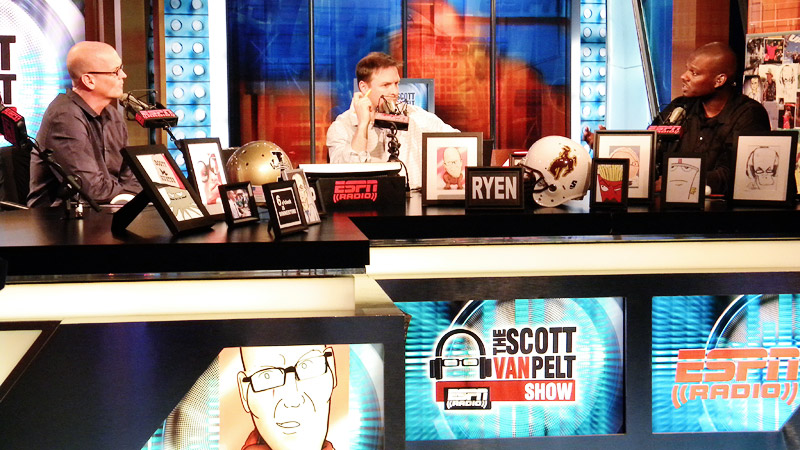 Coach Christensen appeared on the SVP show today and did a great interview with Scott and Ryen. If you missed it earlier here is the
full
interview.
Throughout the interview they played footage from the New Mexico Bowl.
A few highlights topics were the tough schedule, benefit of making to the New Mexico Bowl, the helmet on the desk and the possible formation "Wild Crum". If the Pokes are up big in a few games and need to deploy the Wild Crum I would be very excited.

Speaking of Crum he had a 48 yard touchdown pass to WR Jonathon Aiken in the scrimmage this morning. The defense was the big winners again today but they offense did show a few more signs of life.
Here are some of Eric Schmodlt's
thoughts
from the second scrimmage.
A few key points:
Brian Hendricks suffered an ankle injury. It most likely just a sprain.
Marcell Gipson had a pick six off Crum on the final play of the scrimmage.
TE David Tooley is back with the team after leaving the team last week.
Justin Dire maybe making a move at starting spot on the O-Line.